Learning for kids starts from the cradle and they should learn a lot of new things before actually getting into the school. Most parents are interested in the pre-school learning experience for their kids today and want to help their kids be sharp and confident when they join a school. If you're also among such parents, technology comes to your rescue here and you have some cool educational apps for preschoolers around that will make learning a fun experience for your kids. Let's have a look at top few of them.
1. Hungry Caterpillar Play School
One of the best educational apps for preschoolers, Hungry Caterpillar Play School provides a subscription-based early-education experience to kids 2-6 years of age. The app includes short videos for the parents that allow them to learn how they can help their kids through that preschool learning curve using this wonderful app.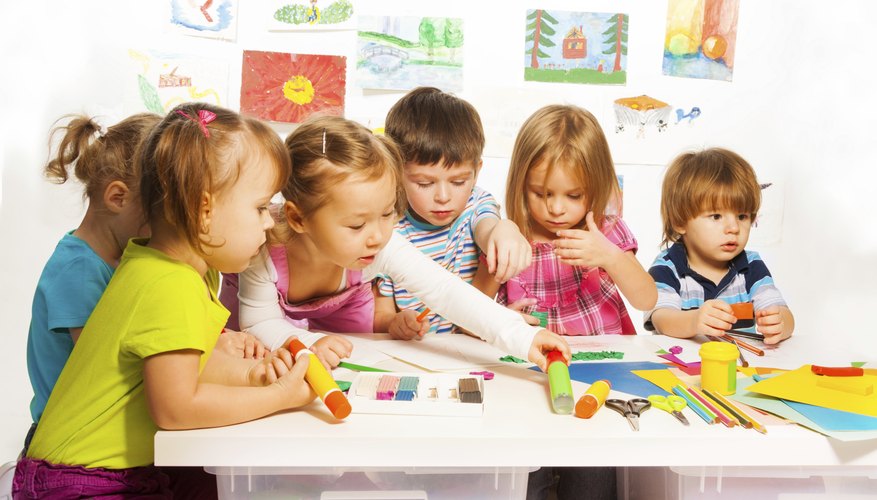 The app offers five different activity areas for parents to choose from. You can tap the colors and shapes, and select from six different activities. Tap that ABC chalkboard to select from activity areas like lowercase letters, uppercase letters, or alphabet song. There is also an abacus inside the app which allows you to choose from four other activity areas including counting, sequencing, size/shapes, and songs. Use in-app tutorials to learn how you can give the best learning experience to your kids.
2. AlphaTots
AlphaTots really is one wonderful tool to help your kids learn alphabets. The app comes equipped with some clever and creative interactive activities and reinforces letters through some fun interactive elements. For example, you have to cut the strings for letter C or assemble the building for letter B. The letters do sound out making it a perfect app for kids to navigate regardless of their age. There are engaging interactive elements included in the app as well to make learning fun and better for your little ones.
3. Busy Shapes And Colors
Another one among the best educational apps for preschoolers, this one is actually a shape and color sorting app that gives a perfect learning experience to your kids. It is your virtual toy shape sorter that allows for a color sorting experience too. Even though the app doesn't provide any written instructions to use it, most preschoolers are naturally able to match "blocks" to similarly colored and shaped holes. The difficulty level continues to increase as your kids move further into the advanced stages.
4. Doodle Math: Shapes
This educational app for preschoolers includes 6 different activities for introducing kids to math-related shapes. The app will help kids learn about triangles, circles, rectangles, squares, trapezoids, pentagons, hexagons and semicircles with different activities like puzzles, matching, and tracing. These activities keep varying to make sure the kids do not lose interest while learning is reinforced by frequent repetition of attributes and names of different shapes.
So, these are some of the best recommended educational apps for preschoolers. Install them on your smartphone today and begin your kids' perfect learning experience before school. Find out more.